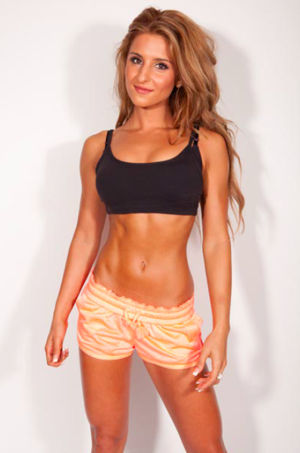 Belinda Risteski
Hey ya'll, I'm a 25 year old Macedonian, Australian, daughter, granddaughter, sister, fiancé and a friend of many, many beautiful souls around the world. Currently residing in the United States for the past 4 years, I never would've imagined my life panning out this way.
My journey in the fitness industry began at the age of 18 when I enrolled at University to undertake a Bachelor of Science Majoring in Nutrition, throughout my studies I began competing in Bodybuilding shows at the age of 19 in 2011 based off of a flip of a coin (I am selectively superstitious). I spent a good 3 years of my life competing in numerous shows that landed me some impressive trophies and an opportunity to represent Australia at the prestigious Arnold Classic in Columbus Ohio in 2013. After having competing under two different coaches, I decided to coach myself for the biggest show of my career and as a result felt that I brought my best package to the stage. 
Throughout my studies I worked at a supplement store for 3 years as well as obtaining my Personal Trainer certifications.
Since then, I have worked with clients to help them achieve their best self for the past 5 years including working at one of the most high traffic gyms in the United States, working with private clients and people with different kinds of diseases and conditions.
The energy that I get and pure bliss I experience from watching my clients conquer their goals is what keeps me thriving. My experience and expertise is what allows me to reproduce maintainable results for all of my clients.
I've seen many cases of metabolic damage, thyroid damage, intestinal permeability (leaky gut) and other autoimmune conditions occur as a result of improper, poor or downright damaging nutrition. It's time to break the silence and spill the beans on the importance of food as a medicine in the 21st century.
Oh and did I mention? I moved to the United States and opposed my very own Traditional Macedonian Family's opinions to learn from the powerhouse of the world and see first hand how its done in the US.. (As well as to be with the love of my life- A big step in itself). I'm aggressively optimistic, believe that anything can be conquered through love and take signs and coincidences VERY literally (hence why I'm here 😉 haha) Amidst the bliss and blessings in my life, I miss my family and friends terribly and am not afraid to get vulnerable. Thank you for taking the time to read this and I look forward to getting to know you and welcoming you to our very own fitness family 🙂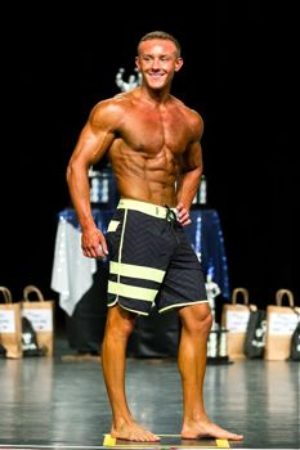 Jake Kelbrants
Hi Guys I'm Jake. My journey in the fitness industry began in 2011. As a young college student in the United States, my first two years away at school were a mess. I was more concerned with my social status than anything else. My relationship with God had drifted since high school and I felt both lonely and overwhelmed.
Shortly after my twentieth birthday, I dropped to my knees for the first time in years. I asked God for help, and that's when everything started to change. At that point I found my passion for fitness. I started training and fell in love with it immediately. Faith and fitness (exercise and good nutrition) have given me the strength and discipline I need to succeed in all of life's demands. Together they help me use my limited time well.
Since then, I have competed in NPC bodybuilding shows, have been featured in Muscle and Fitness magazine, been involved in the supplement industry for over 7 years, completed an internship in Hawaii for 3 months, which ultimately lead to many entrepreneurial endeavors and risks inspired by my love of books and education.
One of these risks was falling in love with an Australian girl whom I had never met (who will one day be my wife) and is currently my fiancé and business partner.
I have inspired clients to drop all fear and strive towards the "so called" impossible while prioritizing their most important things in life including their health and physique goals. It has been my ruthless faith that has influenced me to make some bold moves in my life and I hope to instill that faith, hope and love in the lives of our HealthyProportions family.