"The results I have achieved to this day are due to Belinda's ideal combination of diverse training methods, specific training programs focused on my individual abilities & her dedication to goal setting and persistence to helping me achieve these to my highest potential. Belinda is a true professional who has outstanding knowledge and motivation to continually inspire her clients on a daily basis. Her effective training methods and enthusiasm has allowed me to lead a healthy lifestyle that I am forever grateful for, as it has truly changed me as an individual and made me the man I am today. When I commenced training with Belinda, I weighed about 115kg. Whilst training with Belinda over the year, I lost about 25kg. Today her ongoing guidance and support has allowed me to continue my weight loss journey, and I am proud to say that I have lost 40kg and reached my goal weight of 75kg. Training with Belinda has not only helped me achieve my weight loss goals and training skills, but she has been a truly remarkable individual who has lifted my self-esteem, dedication and motivation. She has made me realise that anything is possible if you put your mind to it. I am so thankful for everything Belinda has done for me. The work she did to reinvent me as a person and her many qualities are something that I respect and aspire to develop as I continue on my training journey.

"Working out with Belinda was challenging and a joy all at the same time. I looked forward to every session I had with her. She pushed me farther than I thought I could go and encouraged me to keep trying. She was the perfect blend of sweet and stern. She never let me whine my way out of anything and I loved that! While working with her I saw my body make tremendous changes. It's been a couple years and I have been able to completely reverse all of the things we were able to accomplish. So when I hit the gym again recently I was disappointed in myself for letting all of our hard work go to waste. The funniest thing happened. I started to hear her voice pushing me to do more, I started recreating the workouts that we did. I started using the nutritional advice she gave me and the supplements she recommended. And just like that the the weight started melting off again. Belinda was able to give me my body back a 2nd time without even knowing it because what she also gave me besides instruction was knowledge! I will be forever grateful to her!"

"When I first started off getting help with nutrition from Belinda, I had already my weight loss journey and had lost about 40kg, I had hit a plateau and began not having trust in myself with what I was eating and began getting paranoid on eating some foods. My personal trainer got me in touch with Belinda, she  worked closely with me on my nutrition a few weeks into it i began dropping weight again. Having had all this help it has made gain a passion for having a healthy lifestyle and I dropped another 45kg since changing my nutrition and lifestyle. Not only has the physical aspect changed in my life but my mentality has also especially towards food".

"I've trained with Belinda for over a year and my time with her is precious. I have benefited significantly from her holistic approach to my health, which incorporates not only weight training but cardio and nutrition. Belinda is a great trainer, but the key to what makes Belinda so gifted is her true passion for improving the lives of others. Not only does this come through in her preparedness for each session but I can see that she truly delights in my success, which in turn inspires me to press on. She's not just a trainer, she's your partner and coach in your health."

"It took me a while to gain the strength to accept that I needed help but also to ask. Belinda was able to consult with me and help me open up to the certain areas of my body I was uncomfortable with. She put together a diet plan for me and our journey begun together. I had previously tried other trainers however did not feel comfortable or motivated. What I liked best about Belinda is even though she was much more toned and skinnier than me she always made me feel so comfortable. There were days where I'd try to make an excuse and give up however she always motivated me and found ways to keep me going, she didn't take no for an answer. The support was ongoing and this is how I was getting through my sessions. I mostly enjoyed how she would mix the exercises and it wasn't the same old routine everyday, she made training fun not just a normal workout. Overall Belinda helped me lose 6 kilos but not only that even once I stopped training with her she supported me, she gave me meal plans and exercise plans to keep me going on my own. If it wasn't for her I wouldn't still be exercising today. She gave me the boost and confidence I needed."

"It is with great pleasure that I write this testimony. I met Belinda through a mutual friend; working with her has been amazing! She is incredibly knowledgeable and provides great advice based on your "goals and wants". She uses practical strategies to educate and help people live a healthier life and she genuinely cares about you. Overall, I am much healthier and have more energy. But, most importantly I learned what to eat. Although, I'm eating more food now than I did before I met her, I have lost 25 lbs. w/o going to the gym. I recommend Belinda to anyone looking for a healthier lifestyle without sacrificing lifestyle. I'm continuously impressed with her knowledge and grateful to have met her."

"Working with Belinda was a life changing experience not only physically but mentally and spiritually. From our first session together, I was beyond confident I found someone invested in making a difference in people's lives. While we discussed my fitness goals during our time together, we also shared favorite books that have helped and encouraged us to become the people we want to be. For example, the book "The Power of Now" one of her recommendations has made me a much healthier person and I often turn back to when I am feeling disconnected. Before our time together, I viewed myself as an incredibly active person, was never concerned with my weight but merely wanted to tone up. I remember telling her cardio was really my only form of working out and always had been! Belinda opened my eyes to the realm of incorporating weights/using your own body weight to achieve the results I was looking for! Since then, I have become incredibly involved in Sculpting Classes (a flow of yoga that incorporates weights) and have never felt better. In fact, I have been asked to become a teacher so next month I will be starting my journey to become a certified Sculpt Instructor. A journey I am beyond excited for as I feel it will add a phenomenal dimension to my life; a journey that I would have never begun had Belinda not opened my eyes to the idea that working out is more than just cardio! Furthermore, she added such positive vibes to my life that it too inspired me to help others. The main thing that I cannot stress enough is that Belinda is not only concerned with helping you to achieve your fitness goals, she truly is invested in you as a person and dedicated to improving your life in every way possible!"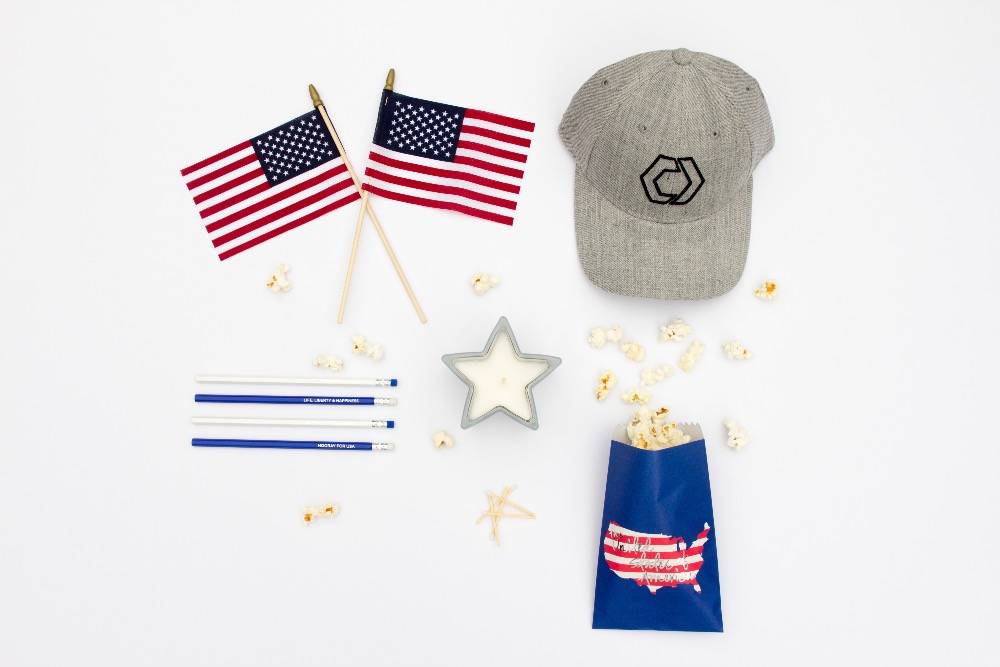 Whatup ya'll? I've been dying to talk to you about this and have contemplated doing a youtube video or article but figured I should start here. There are so many quirks about being immersed in a different country and experiencing all of the cultural variations compared to what I was used to. I've grown to […]